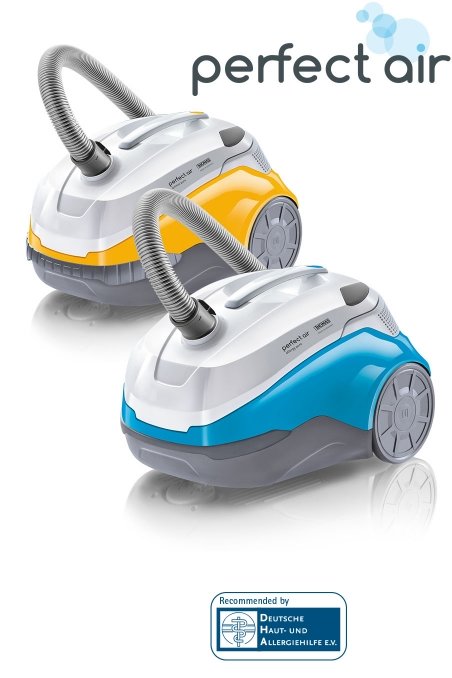 When it comes to Engineering and making stuff the Germans have it figured out! This machine is super well designed, easy to use and maintains maximum powerful suction throughout its life.
2 Year Warranty.
In terms of Allergy certifications it has the seal of approval from the British Allergy Foundation, and also from the German equivalent called the Allergiehilfe.
Have a look at the Product Brochure.
There are also a number of certifications for quality design and engineering obtained for this product.

Here is a link the manufacturer's website with lots of interesting product info.
http://www.thomas-perfectair.com