I've had Allergies all my life. I've seen all sorts of Drs,
tried all sorts of treatments and been led up the garden path with more
promise-all remedies than I care to remember. What I can say with certainty, is
that when you have allergies, removing what triggers your allergies reduces the
allergic load your immune system has to deal with which results in an
improvement of symptoms.
I lived in London for about a decade during my 20s and 30s.
Whilst I was there I came across the water
filtered vacuum cleaners from Robert Thomas, a specialist German vacuum
manufacturer, after it was recommended to me by an allergy specialist.
It was a bit pricey for me at the time, but straight away
when I used it, it was evident just how much dust it collects. I vacuumed one
small room and opened it up to see if it was doing anything. The water inside
was completely black! I couldn't believe what I saw, Even 10 years later when I
use it I'm still amazed by how dirty the water gets when you use it over just a
small floor area. I've used it ever
since and wont use anything else.
I can also say though, vacuuming is now strangely
satisfying. Pouring that dirty water containing all those dust mites and dirt
down the toilet, with none of it being airborne and getting up my nose when I
empty the machine, is actually rather enjoyable. No more sneezing or wheezing
when dust sprays everywhere when emptying the canister or disposing of the bag.
Here is a pic of what you typically get inside.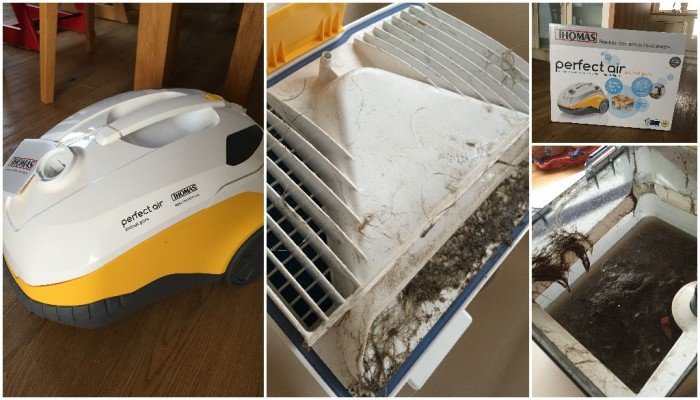 ---
So when I moved back to Australia to live, I went to the
Robert Thomas website to buy one but wasn't allowed to complete the transaction.
Their website had detected I was in Australia and wouldn't allow the sale as
they didn't sell the product here.
Not to be deterred, I rang them up asking if there was any
way I could get one. They said it wasn't
possible to sell to me unless I lived in Europe. This was very frustrating as I
was quite happy to pay the shipping and attach an Australian plug to it myself.
After persisting for a while we agreed I could buy one using the London address
of a friend and then I'd pay the additional shipping to Sydney. Turned out
quite expensive but I got one in the end.
After this was agreed I commented that it was crazy they
didn't sell in Australia. After all they had a great product, it's a decent
size market and there is nothing else like it to compete. What he said next I
was the last thing I was expecting. He asked if I'd like to be their Australian
distributor. I laughed and said no thanks, not seeing myself as a vacuum
cleaner importer.
That night I thought about it and decided it might be worth
considering. The rest is history, I contacted him the next day, we worked out a
deal and now I'm the proud importer of the Robert Thomas Vacuums for Australia and my house is as dust free as its ever been!!